---
---
Learn how Finance teams apply Agile principles and practices to their ways of working to help them deliver value sooner, manage risk, collaborate and 'partner' better with the rest of the organisation.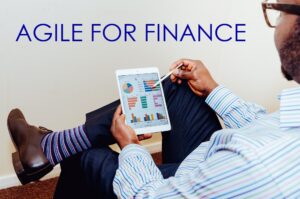 Agile is more than just a buzzword, associated with providing value and organisational transformation, it is a way of achieving more with your existing resources. As finance is increasingly 'partnering' with other areas of the organisation to deliver tangible outcomes, agile ways of working are becoming more prevalent and transforming finance teams.
This 1-day workshop focuses on how finance professionals can apply Agile techniques to effectively engage with the whole business, lead projects, influence and impact decision making.
This workshop is made available through the partnership between AxisAgile, Project Accounting Australia and Chartered Accountants ANZ.
The virtual course (laptop or desktop with internet connection required) includes:
Downloadable training materials
Real-time, live instruction and facilitation
Highly relatable, real-world examples
---
Learning outcomes
Upon satisfactory completion of this course you will be able to:
Apply Agile business partnering and project-management techniques with case studies and activities
Explain how to use Agile techniques to transform traditional finance roles to that of value-adding finance business partners
Describe the framework for leading projects and transforming your finance function
Identify the changes in technology affecting finance
Use lead indicators to identify the relevant measures impacting decision-making
Describe how finance business partners contribute to strategic decision making
Describe the main drivers of business performance and suggest how they should be managed.
---
Note: Start time is at 8:30am AEST. You will be redirected to an Australian eventbrite page, if you are looking for the NZ equivalent page, please click here to book.
---